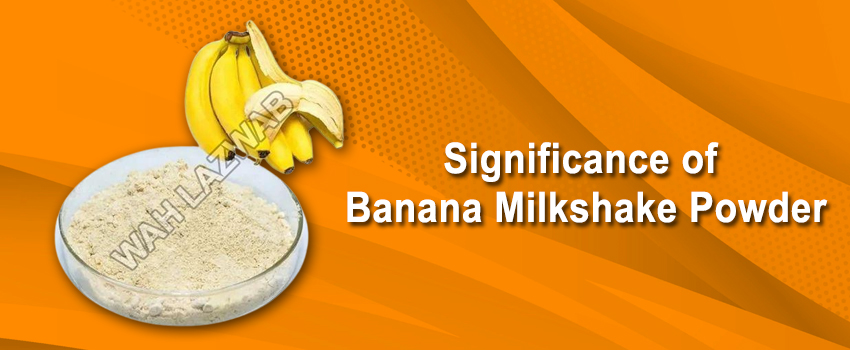 A banana is a fruit famous for its edible and large flowering plants. Bananas are helpful in ripe and raw forms. In many countries, people consume bananas in various forms. A banana milkshake is a healthy and tasty food among different varieties of bananas.
A banana milkshake is a healthy, creamy shake prepared with ripe banana and milk. Milk is rich in potassium and dietary fiber. Banana shake provides the primary base for smoothness, but the ice cream gives more decadent creaminess to its texture.
The Significance of Banana Milkshakes
Banana milkshakes are a popular drink for all age groups. A homemade banana milkshake is perfect for anytime drink. This super delicious and creamy milkshake is helpful for its high nutrient value. It is made with all-natural ingredients, vitamins, and minerals.
But in the market, you can find banana milkshake powder. Mix the powder with warm or chilled milk to make a banana milkshake. Many manufacturers use ripe bananas and make the dry powder of ripe bananas through a machine.
After that, it is converted into finely pasted dry banana milkshake powder. Some banana milkshake powder contains mature banana powder, milk powder, ice cream, flavoring, and sweetener.
Different kinds of banana milkshakes are available in the market with various ingredients such as whey powder, protein powder, dry milk, and whipping cream. One can make a simple but healthy banana milkshake recipe at home with the banaba milkshake powder.
Process of Making a Banana Milkshake with Ripe Banana
You should need a few ingredients to make a banana milkshake with the original ripe banana.
1. One large banana
2. ¾ cup of chilled milk
3. One teaspoon of sugar
4. Two scoops of vanilla ice cream
5. A pinch of cardamom powder
Now take a ripe banana and peel it into slices. You can add vanilla ice cream to this banana shake to make it more creamy. You can add sliced bananas in the jar or mixer grinder to make a smooth paste of this banana milkshake. You can add a pinch of cardamom powder to this banana shake to make it tastier.
Health Benefits of Banana Milkshakes
The significant health benefits of consuming banana milkshakes are as follows-
1. The banana is very nutritious and yummy. Banana contains essential minerals such as carbs, fibers, vitamin C, potassium, and calories.
2. A banana milkshake can boost your muscle potassium and glycogen stores. It is rich in carbs that your body digests and absorbs slowly. It contains a lower glycemic compound that is not like simple carbs.
3. A banana milkshake can help you gain weight. It contains a significant quantity of calories vital for weight gain.
4. A banana milkshake is a high-protein shake that can boost your strength and weight.
5. Banana milkshake contains a significant quantity of collagen and vitamin C that can hydrate your skin wrinkle-free.
You can search various online portals to choose the best quality banana milkshake powder at an affordable price. It will help you significantly in many aspects.